Project Management
Kitchen Fitting
Emerald - Your one point of call
Emerald specialise in Kitchen refurbishments and installation of complete new kitchens, and offers a top quality, professional service, taking pride in all the associated work undertaken.
If you think it is time for a fantastic fresh new look for your kitchen, the whole job can be undertaken, from the design, to the removal of your old kitchen units to installing a brand new kitchen. This includes all plumbing work, tiling for walls and floors, painting, decorating and perhaps adding new lighting. All this will help to create an amazing and trendy, up to date kitchen for you and your family.
The kitchen units could be a modern design, more traditional or perhaps bespoke, designed to fit in with the character of your home, and how you want to use it.
Emerald can help with all aspects of your kitchen makeover or refurbishment from supplying to installing your kitchen units and fittings, so all the hard work is done for you.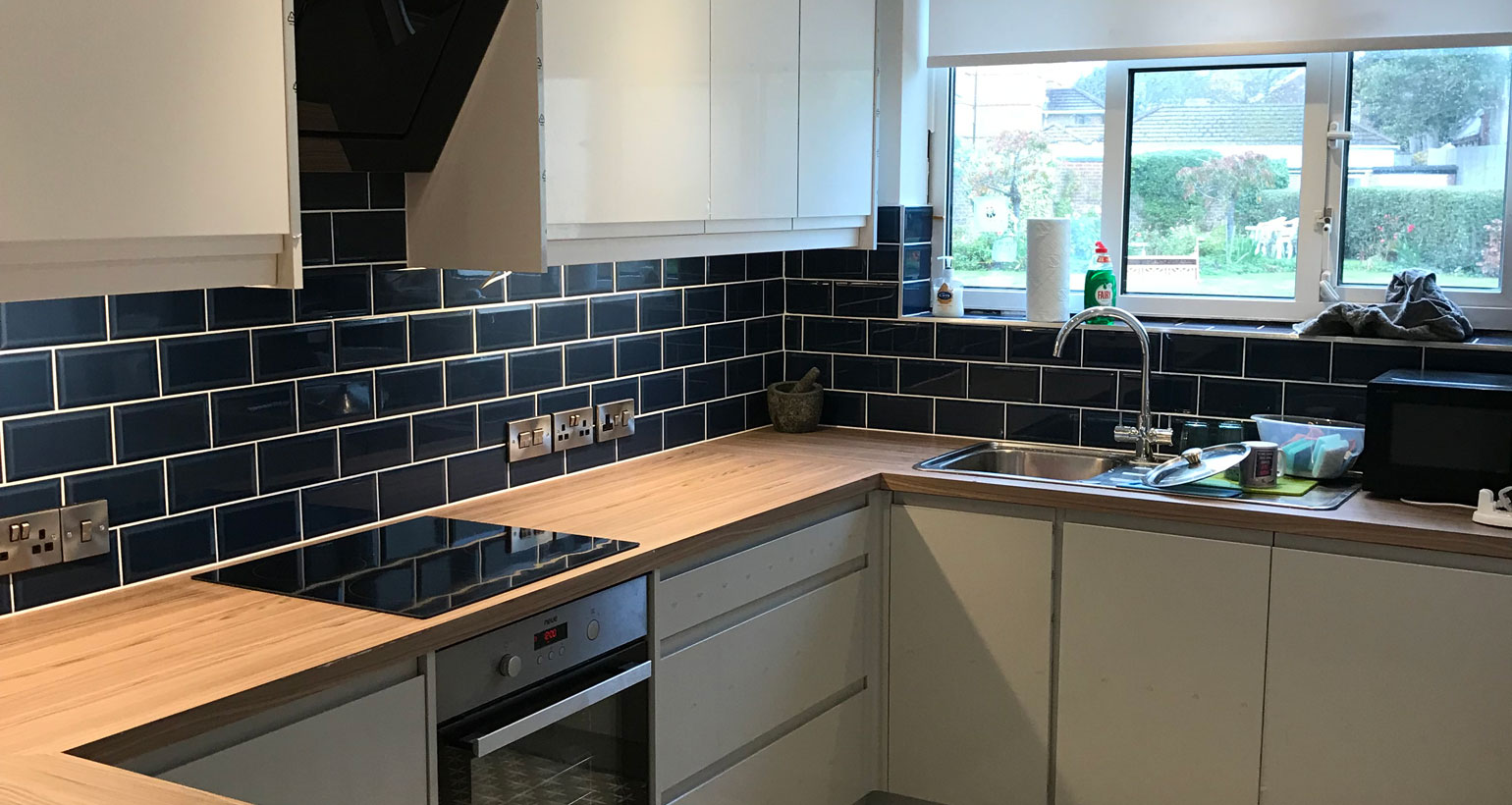 Having a brand new fitted kitchen can seem like a daunting and expensive prospect, and a refurbished kitchen rather than a complete re-fit has become the latest trend in saving money, yet is a great asset for home improvement. This part replacement could be replacing only the kitchen doors, drawer fronts or worktops, to make it feel like a brand new looking kitchen, it could be the envy of your family and friends. Different options can be discussed, Emerald can offer any service and part kitchen replacement might be an option to look at, if this is what you require.
All kitchens, whether big or small when renewed, refurbished or refitted always give a luxurious, fabulous look and will certainly help to add to the value to your home.
However, if you only want part of the kitchen refurbished, for example to add new units because of an extension or even just re-plastered or re-tiled or a smaller kitchen job like replacing flooring can also be done.
Because Emerald is a general builder, many options are available perhaps a false wall could be installed, or a wall removed to make a dining area, next to the kitchen, there are many different uses for the kitchen area and with many years of experience, advice and guidance can be given.
Please feel free to contact Emerald for a competitive, written quotation.
Emerald can provide all of the following:
newly installed, refurbished or replacement kitchens
kitchen units and wall units, drawers and cupboards
freestanding kitchen island
kitchen shelving, fixtures and fittings
kitchen sinks, taps and mixer taps
worktops, installed or replaced
waste disposal units
towel rails
plumbing, plastering, electrics
painting and decorating
floor tiles and wall tiles
mirrors and wall fittings
flooring
kitchen lighting
cookers, cooker hoods dishwashers, fridge and freezer
Please email or call today to get a Free no obligation quote.
Emerald is a well established local builder specialising in Kitchen and Bathroom fitting, installations and refurbishment in the local area of Christchurch and Bournemouth, Dorset and Hampshire.